Search Engine Optimization
Are you looking for the best SEO Company? Search Engine Optimization (SEO) is the process of affecting the visibility of a website in a search engine's unpaid search result pages (SERPs), most often referred to as organic search engine optimization, and organic search results.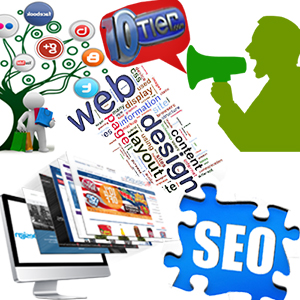 Unlike the efforts conducted through Search Engine Marketing which results immediately disappear when the advertising budget runs dry, SEO produces results that last for months or years after the efforts have stopped.
As the top NYC SEO Company we develop SEO strategies that consider how the NYC search engines work, what people are searching for locally, and the actual search terms or keywords that are to be 'targeted' to be found when customers are looking for you. We do NYC SEO like no other!
#1 SEO Company in NYC
Our Search Engine Optimization SEO Services include:
Search Engine Optimization (SEO) competition analysis
SEO Strategy Creation and Management
Keyword Analysis
Search term and Search Phase Research
Onsite SEO
Link Building
Content Creation and Optimization
Descriptive Domain Name Development
Local Business Pages
Social Media Optimization
And Email Marketing – yes email marketing increases traffic to websites and also web research, which in turn increases keyword related clicks, which affects rankings.
Search Engine Optimization (SEO) is a form of Internet marketing that involves promoting products, services, websites, or your message by increasing visibility in search engine results pages (SERPs), primarily through paid advertising but also using other SEO strategies and tactics. Organic SEO is a game changer for those who understand the power of SEO.
SEO Company
Search Engine Optimization (SEO) continues to be one of the fastest growing advertising strategies for launching and growing a business. With the tremendous shift of people shopping online, if you're not positioned where you can be found online, then you are losing customers to your competition that knows how to get their website onto the first page of the search engines.
SEOC.NYC is the top SEO Company in NYC that can help you with all of your SEO needs.
With SEO the efforts we take now will provide results for many years to come. Our ability to organically increase your search engine rankings in the local NYC search market is second to none. We have been providing SEO services in NYC since 2004 and guarantee that we will increase your organic search rankings!
Our SEO analysts manage all aspects of your SEO strategy and efforts based upon your unique needs, your targeted audience, and the outcomes you desire. As each client, business, and the people they serve are unique our Search Engine Optimization (SEO) services are custom tailored for your individual needs. We never use a cookie cutter approach.
If you would like to work with a top NYC Search Engine Optimization Company (NYC SEO Company) then please contact us now.
We are the #1 SEO Company in NYC!